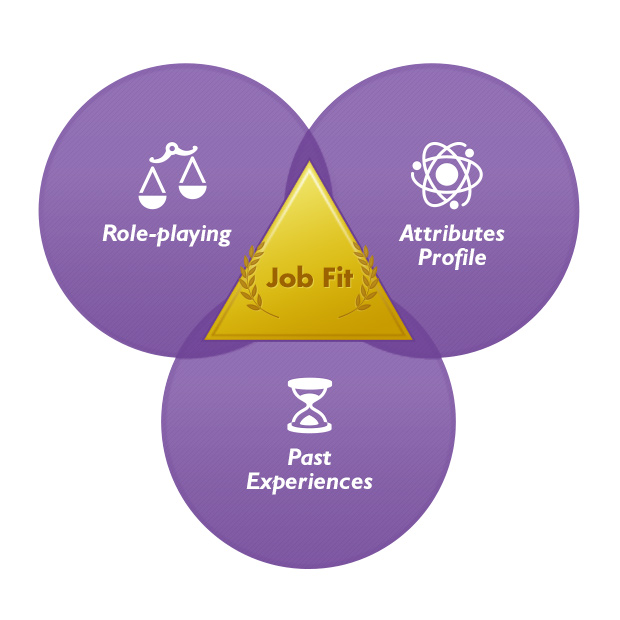 Rigorous and Predictive Science
Not all assessments are the same. Just because an assessment can tell you about someone's traits or capabilities does not mean that it is useful for identifying actual job fit and their potential to be a great employee.
Rigorous science is a defining feature of our game-changing employee assessment. Our OnDemand assessment system provides a validated, off-the-shelf assessment that examines candidates based on an innovative and industry leading methodology we call Triangulation™ Science. This methodology cross validates competencies from three valid and predictive testing protocols—past experiences, personality, and a role-playing activity which presents candidates with workplace scenarios—to zero in quickly and reliably on a candidate's job fit and aptitude to perform.
Our predictions are accurate because our approach is based on decades of validated science, not recent computational fads or hard-to-interpret "black boxes." Assess with confidence! Make informed decisions. Hire higher performers. Get the most out of your talent.